Accoridng to whether it need to add water during the grinding plant, a Ball Mill can be divided into two types: dry ball mill and wet ball mill, wet ball mill is mainly used for the mineral processing plant, for example, copper ore processing plant, lead ore processing plant, antimony ore processing plant, gold ore processing plant, nickel ore processsing plant, etc; and the dry ball mill is mainly used for powder making plant, such as quartz ore powder grinding plant, chemical grinding plant, cement grinding plant, and according to the different grinding media, it can be divided into rod ball mill and ball mill, the rod ball mill is filled with steel rods, while the ball mill is filled with grinding balls; both of them can be used with dry and wet grinding modes.
Wet Ball Mill, also known as ball grinding machine or ball mill, it grinds the materials into fine particles with steel ball as the grinding media, after feeding the material through the hollow shaft, the steel balls and materials will be lifted to certain height, then both of them will be dropped down and there are impact force among them, the material will become smaller particles, the grinding effect mainly takes place when the material and balls go up and down along the mill shell. For a ball mill used for ore processing plant, usually one chamber is enough, however it needs 2 to 3 chambers if it's used for dry powder, such as chemicals, cement.

According to the lining plates, the ball mill can be divided into rubber ball mill, ceramic ball mill, ore ball mill; and it can be divided into overflow ball mill or batch ball mill according to the discharge method. According to the grinding media, it can be divided into rod ball mill, ball mill, for common ore processing plant, overflow ball mill and rod ball mill, for chemical and construction material production it usually adopts dry ball mill. the feeding size generally should be less than 25 mm, and the output size can be up to 425 mesh. the diameter of the Wet Ball Mill is different, usually ranges from 900mm to 6000mm, the length can be 1800-13000 mm.
Generally the Wet Ball Mill can be used in the following materials and industries:

1: Ore processing plant, such as for cobalt, graphite, chrome ore, zinc ore, lead ore, gold ore, iron ore, and so on.

2: Chemical grinding plant, such as titanium dioxide powder grinding plant.

3: Oil Proppant production or Frac Sand production plant, where it uses a ball mill to grind the raw material bauxite into fine powder.

4: Quartz glass grinding plant
Features of ball grinding machine
1) Ball mill is an efficient tool for grinding many materials into fine powder.
2) The ball mill is used to grind many kinds of mine and other materials, or to select the mine.
3) Ball mill is widely used in building material, and chemical industry.
4) There are two ways of grinding: the dry way and the wet way.
5) Ball mill can be divided into tabular type and flowing type according to differentexpelling mine.
6) To use the ball mill, the material to be ground is loaded into the neoprene barrel that contains grinding media.
7) As the barrel rotates, the material is crushed between the individual pieces of grinding media that mix and crush the product into fine powder over a period of several hours.
8) The longer the ball mill runs, the finer the powder will be.
9) Ultimate particle size depends entirely on how hard the material you're grinding is, and the time how long the ball mill runs.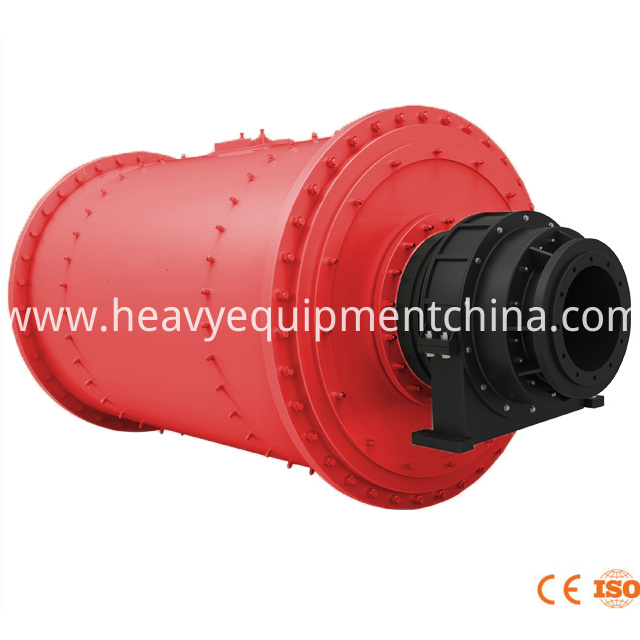 For the components of Wet Ball Mill, it mainly consists of the mill shell, bearing,diaphragm, transmission device(motor and reducer) and lubrication station. It grinds the materials into fine particles mainly by using the impact and grinding force, when the mill rotates, the grinding ball is lifted to some height along with the materials, then the they are dropped down due to the gravity effect, the balls will impact the materials and break it into smaller particles, and the materials is ground during it`s lifted to certain height. It will repeat the previous movement until the materials become the required size.

Technical parameters of Wet Ball Mill
Model

speed
(r/min)

Ball load
(t)

Feeding size
(mm)

Discharging size
(mm)

Capacity
(t/h)

Motor power
(kw)

Total weight
(t)

Ф900×1800

36-38

1.5

≤20

0.075-0.89

0.65-2

18.5

5.5

Ф900×3000

36

2.7

≤20

0.075-0.89

1.1-3.5

22

6.7

Ф1200×2400

36

3

≤25

0.075-0.6

1.5-4.8

30

12

Ф1200×3000

36

3.5

≤25

0.074-0.4

1.6-5

37

12.8

Ф1200×4500

32.4

5

≤25

0.074-0.4

1.6-5.8

55

13.8

Ф1500×3000

29.7

7.5

≤25

0.074-0.4

2-5

75

16.8

Ф1500×4500

27

11

≤25

0.074-0.4

3-6

110

21

Ф1500×5700

28

12

≤25

0.074-0.4

3.5-6

130

25.8

Ф1830×3000

25.4

11

≤25

0.074-0.4

4-10

130

29

Ф1830×4500

25.4

15

≤25

0.074-0.4

4.5-12

155

35.5

Ф1830×6400

24.1

21

≤25

0.074-0.4

6.5-15

210

43

Ф1830×7000

24.1

23

≤25

0.074-0.4

7.5-17

245

43.8

Ф2100×3000

23.7

15

≤25

0.074-0.4

6.5-36

155

34.8

Ф2100×4500

23.7

24

≤25

0.074-0.4

8-43

245

42

Ф2100×7000

23.7

26

≤25

0.074-0.4

8-48

280

56.6

Ф2200×4500

21.5

27

≤25

0.074-0.4

9-45

280

51.8

Ф2200×6500

21.7

35

≤25

0.074-0.4

14-26

380

60

Ф2200×7000

21.7

35

≤25

0.074-0.4

15-28

380

62

Ф2200×7500

21.7

35

≤25

0.074-0.4

15-30

380

64.8

Ф2400×3000

21

23

≤25

0.074-0.4

7-50

245

58

Ф2400×4500

21

30

≤25

0.074-0.4

8.5-60

320

69

Ф2700×4000

20.7

40

≤25

0.074-0.4

12-80

380

94

Ф2700×4500

20.7

48

≤25

0.074-0.4

12-90

480

102
Our service for Wet Ball Mill
1) Installation and guidance
When the machine arrives at your company, we will dispatch our technicians to your company to guide the installation and commissioning at site. User should pay for the following fees air tickets, boarding and lodging and traffic in client's factory.
(2)Technical training
We provide free technical training service to your stuff. Training content contains the main work principle of machine, operating regulations, maintenance methods and steps, safety, etc.
(3)Warranty:
Three guarantees of our product quality, warranty for one year (not include man-made damaged). We will maintain the machine for free for the quality problem. If the damage is caused by your improperly operation, the cost of the maintenance burden by you. we also provide you the life-long follow-up service.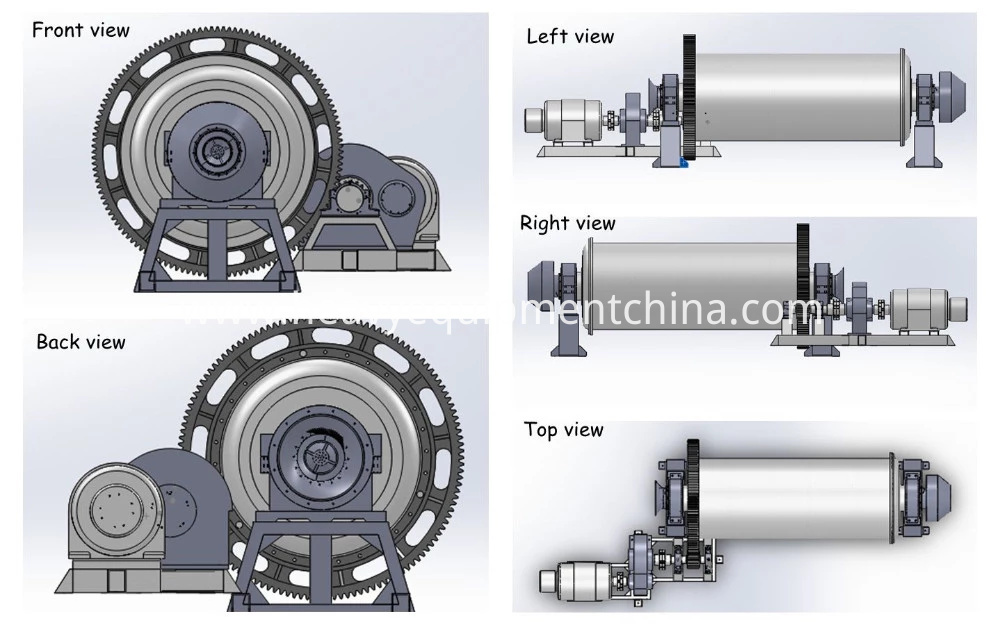 Looking for ideal Wet Ball Mill Manufacturer & supplier ? We have a wide selection at great prices to help you get creative. All the Ball Mill Price are quality guaranteed. We are China Origin Factory of Ceramic Ball Mill. If you have any question, please feel free to contact us.
Product Categories : Beneficiation Equipment > Ball Mill